Please join us for Mass on Saturday, November 11 – – Veteran's Day – – at a special 9:00 am time as we pray for all those living women and men who served in the United States Military.   (we honor and pray for all in the Armed Forces who gave their lives in May on Memorial Day!)
Thursday, November 2 is the Feast of All Souls.  Please joins us as we remember and pray for all those who have been associated with St. Michael's and died in the past year.   All are welcome for this beautiful Mass at 7:00 pm in church.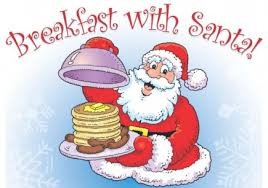 This event will be held Saturday, November 25 from 8:30 am – 11:00 am in St. Michael's Parish Hall.

 

*Cost for adults is $10.00 – 

COST FOR KIDS AGE 8 & OLDER IS $5.00

;  

***KIDS AGE 7 & YOUNGER ARE FREE***   

Menu includes pancakes, sausage, cereal, donuts and beverages,  

WE WILL HAVE A GLUTEN FREE MENU!   

Fun activities include Letters to Santa with a North Pole Mailbox, plus Crafts for Kids and fun Reindeer Games! AND of course, Photos with Santa and a framed photo you get to take home.  Reservations are preferred by calling 793-5835 but tickets will also be available at the door.
Each week, the diocesan newspaper, The Evangelist, brings you news about the Church and Diocese. The annual subscription price is $18.00.
The parish must pay for all households to receive The Evangelist. Please help defray this expense with your once a year gift of only $18.00 for your subscription. Thank you!
REGISTRATION FOR 2017-18 Faith Formation Sessions are now being accepted!   Call our Faith Formation office at 518-792-5859,
 ext. 15 or 16!!!
Faith Formation is an integral ministry in any parish.  Evangelization – the process of sharing and passing on the Faith to others – is vital if we are to best understand & thus experience God's love & gift of redemption.  Learning about our Faith, God, Jesus, The Holy Spirit the Sacraments and all that being a Christian means is something each person should be involved in – no matter one's age!  
Faith Formation is a lifelong process and commitment.  Beginning in childhood, one first develops their relationship with God and the Church and is able to come to more fully know, and thus live well, the Faith.  At St. Michael's, we provide an excellent, well rounded, family-friendly approach to Faith Formation (aka religious education).   We have an outstanding and dedicated staff  and wonderful volunteer lay Catechists who are committed and excited to help the children of our parish grow and learn more about the Faith.  
All school age children in the parish are expected to be enrolled in our Faith Formation program – from the little ones in pre-school all the way through Confirmation – (celebrated in the Fall of tenth grade in high school).   Faith Formation is the best means for our youth to learn about their Faith in a well structured, family-friendly setting in a parish program.  
All children and young people are welcome to take part in our religious education classes, even if they are not formally a member of St. Michael's parish.   
Our Faith Formation sessions meet Sunday mornings, in an effort to accommodate families & kids' active school, sports and work schedules.    
***Confirmation preparation sessions have a different meeting schedule.  Contact our Faith Formation office for details.****
It is the expectation that all parish families with school age children will enroll their child(ren) in our Faith Formation program, attend Mass weekly & actively participate in the weekly Faith Formation sessions.  We also have opportunities and events for older youth – in addition to Faith Formation sessions – for kids in both junior high and high school.  St. Michael's also is proud to offer special, adaptive Faith Formation instruction to families with children who may have special needs.  We offer various youth ministry experiences to help round out a young adult's Faith and life development.   Parents are essential to helping ensure that their children are given a thorough Faith Formation experience. 
Call our office for any further information or if you have questions.  Please call Jim Gorman or Mary Stearns at 518-792-5859 to sign up your child(ren) or for more information about our parish program.  
Please support St. Michael's and this year's Annual Bishop's Appeal.    The theme is "Being Ambassadors for Christ" and this sums up so well the way in which we, as Baptized members of God's family, we are called to bring the message of the Gospel to the world.  Just as in all families, the Diocesan family asks for the help of all parishes and households to help continue the mission and ministry of Jesus.   Your generous gift will help to ensure that what the Diocese is able to do for so many people through the various important ministries, programs and offices will be able to go on.   Please join in supporting the Bishop's Appeal with whatever gift your means will permit.   You may make a pledge gift that may be paid over several months.  Also, gifts may be made online at

www.thebishopsappeal.org

using a secure and safe website.   All households and all parishes in the Diocese are invited to join together in this vital appeal, made only once per year.   Your gift provides assistance and funds for so many programs and efforts from human services which provide care for homeless and hungry people, to adult and youth faith formation training of new priests while in the seminary, providing chaplains at hospitals, colleges and nursing homes and the various Diocesan offices which support the many works of Jesus and the Apostles.   Thank you!